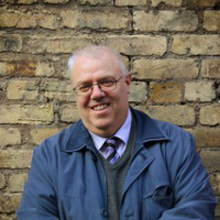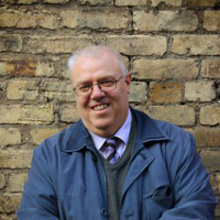 The Rev Edmond (Eddie) Coulter, was Superintendent of Irish Church Missions and senior pastor of Immanuel Church, Dublin, before being appointed rector of Lambeg.
Eddie grew up in Lisburn and was a member of Lisburn Cathedral when called to Ordination in 1984. He did his training at the Church of Ireland Theological Institute in Dublin and in 1987 was ordained in Connor Diocese.
He served his first curacy in Ballymena (1987-90) and a second curacy in Knockbreda, Diocese of Down and Dromore (1990-92).
In 1992 Eddie returned to Connor Diocese as rector of Upper Falls, Belfast, and in 1997 moved to Milltown Parish in Armagh Diocese. He remained rector there until 2003 when he moved to Dublin as Superintendent of Irish Church Missions and senior pastor of Immanuel Church.
Eddie is married to Hazel, and they have three children, David who is an occupational therapist based in London, Andrew who is training in physiotherapy in Aberdeen and Anna, currently studying music at Maynooth.
Eddie said he and Hazel were looking forward to 'coming home' to Lisburn and to Connor.
"We will be sad to leave Dublin, we have really enjoyed our time here," he said. "Immanuel Parish has been very different from any parish I have been in before with a lot of training, church planting and other things, but I feel very happy to be coming back to Connor and to parish life and to maybe doing some of the things I have learned here in my new parish."
Eddie's main hobby is supporting Manchester United. "I am a great fan. My late dad, who was also Eddie, was Chief Scout for Manchester United in Northern Ireland through the Alex Ferguson years," he revealed!